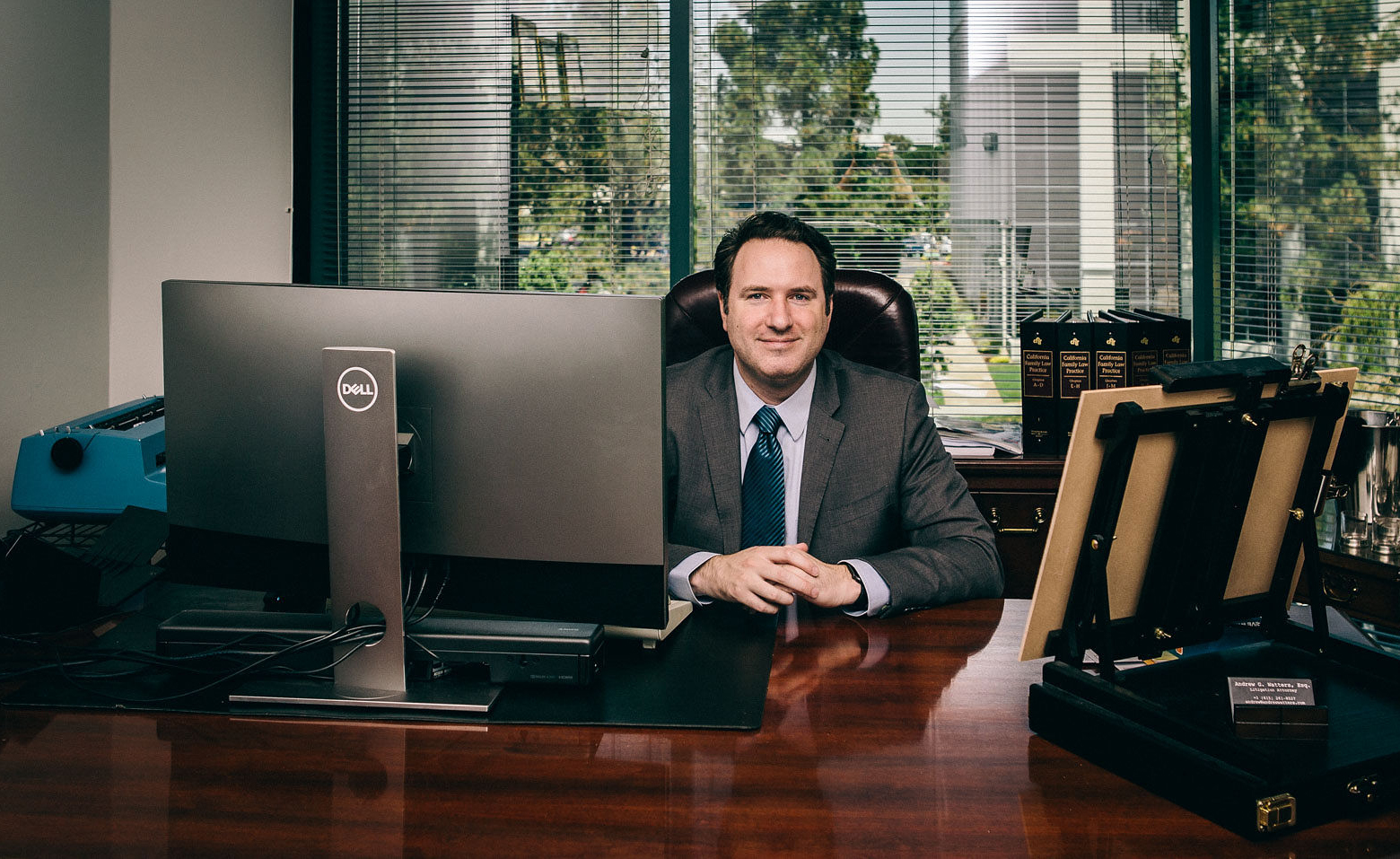 Andrew G. Watters, Esq.
24x7x365 mobile attorney services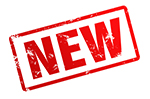 Practice update: Starting June 1, 2020, I am referring all existing and future civil litigation matters to new counsel in order to retire from private civil litigation practice on January 1, 2021. I will continue to serve family law clients. Starting January 1, 2021, I will continue to offer family law, private judging, and prenups, and selected business transactional work. However, my civil litigation/advocacy days will be over. All potential civil litigation clients are requested to contact my hand-picked successor, Elena Rivkin, Esq. of San Mateo, with whom I will be collaborating until I retire. (Updated August 17, 2020).
Expert civil litigation/trial attorney with fourteen years of experience, seventeen trials (four jury trials and thirteen court trials), and three JAMS arbitrations. Extensive law and motion and discovery plus multiple appeals. I have experience in a variety of practice areas including general civil/business litigation and complex family law, plus real estate transactional matters. Private investigation available as well. I also offer colocation and secure web hosting/file serving to clients and other attorneys, plus a law practice management system.

Available for family law (divorces, domestic violence, etc.), transactional work (real estate, prenups, business transactions, and the like), as well as private judge appointments in cases throughout California. Private hearings and trials will be conducted at a conference center of my choice at no additional charge, or at a location of the parties' choice at an additional charge. Ideal for unrepresented litigants who are looking for expedited divorce services outside the public court system, as well as complex family law matters with long trial estimates or other challenging issues. I provide concierge-level service that is exacting, fair, and unbiased. Starting January 1, 2021 (at the latest), parties in private judge matters will have full access to their case files through an innovative web portal modeled on the CaseAnywhere system used by JAMS. Proceedings are professionally recorded on high resolution video and audio for a complete record and accurate review during the decision phase (parties have access to streaming video on the web portal and may purchase full resolution footage for their use).

Extensive public speaking and presentation skills, as well as strong technical proficiency and analytical ability. I make extensive use of technology in order to provide efficient professional services at a reasonable price. Admitted to practice in California and the U.S. District Court for the Northern District of California (including U.S. Bankruptcy Court).
Andrew G. Watters, Esq.
118 South Blvd.
San Mateo, CA 94402
+1 (415) 261-8527
andrew@andrewwatters.com

c.v./resume [PDF]

Note: I use advanced call filtering on my mobile phone to reduce spam, scams, and robocalls. When in doubt, email me (I confirm receipt of all new client inquiries). I do not accept collect calls, or calls from correctional facilities (letters are acceptable in such situations).
Rate: $300/hr., with a deposit of $5,000 in most cases (or more in private judge matters). Prenups may be $3,000.00 or more, depending on complexity.

Except for transactions, private judge appointments, and prenups, I am not currently accepting new cases. (Updated August 17, 2020).
Client Reviews from Yelp (be sure to read the reviews hidden by Yelp's algorithm for being too positive):


"Andrew has been in our lives for over two years now so it's without saying, we've had many contacts with him and in more than just one case. He is the type of attorney who keeps his calm demeanor while you're frantic. His ability to prepare, his validation in trying to understand the wave of emotions in the process, and his professionalism is outstanding all while under pressure in the court room. Well, it could just be us feeling under pressure while he's calm and collective. When we are in a profession for a long time, we start to become complacent and we lose the drive that we once had. Andrew's personality and his professionalism has been the same way from the first day we met him."
M.L., Dixon, CA 9/4/2020 (Yelp)


"I have had a few experiences with attorneys in the past and I have to say I was pleasantly surprised with Mr Watters's service. I have been helping my fiancee with her divorce and we needed a private judge. I reached out through Yelp and Mr Watters responded immediately. He asked questions about our situation and what we were looking for. I found him proficient, knowledgeable, and friendly. He gave approximate timelines and a very competitive price and a reasonable expectation with the work he expected to put into it and what situations might cost more. After we sent him all of the documentation he needed, he reviewed it quickly and made his requests for corrections. Throughout the question and answer period, documentation review, communications, and final filing; Mr Watters displayed outstanding customer service. This is where Mr Watters diverges from other attorneys. Other attorneys often seemed annoyed or downright condescending. Billing with other attorneys was shocking until I got used to exorbitant fees. With other attorneys, response times to emails and texts was measured in days. With Mr Watters, he'd usually respond within a few hours, and the latest maybe the next day. His billing is transparent, predictable, and fair. He got our situation handled. I'll definitely be using him for future legal concerns."
E.S., San Jose, CA 2/17/2020 (Yelp)


"Andy was a huge help in setting up my LLC! He was very informative and made sure I understood every option in terms of the different ways it could be incorporated. He was also able to help me create the required articles of incorporation. After everything was done and filed, he went above and beyond by checking in to make sure it was all going well and as planned! I would definitely turn to him for further legal assistance, should I ever need it."
E.Z., Los Angeles, CA, 11/26/2019 (Yelp)


"Andrew represented me recently in a time-sensitive legal matter related to a property transaction and did an excellent job. He is extremely knowledgeable, friendly and patient. He is very prompt in replying to emails and phone calls and kept me updated about progress at all stages. Thanks to his help, we were able to resolve certain issues in a timely manner which has enabled me to carry out my transaction smoothly."
B.P., San Mateo, CA, 5/12/2019 (Yelp)


"I've met with Andrew a few times for general legal advice. I found him to be thorough in his knowledge of the law. He was very flexible with his time and availability. I am also impressed with the level of his responsiveness to emails and phone calls. An effective litigator needs to reserve empathy for his/her client, while making judgment calls about legal positions that can sometimes be tough or unpalatable. I feel that Andrew excels in maintaining this balance."
A.J., San Francisco, CA, 3/18/2019 (Yelp)


"Great Attorney. Knowledgeable, Intelligent and Responsive. Highly Recommended! Andrew G. Watters and his team have been wonderful to work with, in the last several years on multiple cases. I cannot thank Andrew enough for his help and high performance! Why do we hire attorneys and law firms? To guide us on legal issues or disputes, help and facilitate to resolve them, take headaches away, protect our interest, someone who cares to think what's best for us, the client. With Andrew, all that comes with engagement. The best feeling we got all these years working with him every time, trust with a sense of relief as soon as the case gets to his desk. He is professional, very knowledgeable, intelligent, quick to grasp, fast thinker, efficient and super responsive. His personal attention to all details and personable style is amazing. I have successfully worked with him on several matters, financial recovery, fraud, false complaints, corporate, technology, transactions etc. He explains the issues, the legal scenario, pros, and cons very well to help the client make informed choices and decisions which get great results in the end. I love his No-nonsense, straight to the point dedicated approach and clearly spelling out the merits of the case. Overall, it was a pleasant experience! I definitely would recommend him to other prospective clients."
A.A., San Jose, CA, 10/30/2018 (Yelp)


"Just finished my divorce...it was a tough battle that involved forensic accounting, multiple hearing and a viscous dispute over assets and income available for support. It lasted for one year...fortunately I brought a gunslinger to the gun fight…Andrew was clearly the smartest guy in the room during our court fight. He was well prepared, determined a great strategy, and continually embarrassed opposing counsel by anticipating every move. I highly recommend Andrew as a smart, intelligent bulldog attorney that thinks three dimensionally when fighting a case."
E.A., San Mateo, CA, 8/30/2018 (Yelp)


"Once my spouse of 18 years decided to ask for the dissolution of our marriage, I was shocked and stunned since most of those years were exceedingly good in my memory. Early the next morning, I saw a happy man at the gym who was speaking about his divorce. I gathered some courage and asked him if he knew an attorney who could also help me in my situation. He suggested Andrew Watters, and I took his advice....I am exceedingly thankful for the ethical guidance, planning, and execution that Andrew and his team bring to the divorce process. If you are considering a divorce, or going through an amicable split–he is the sounding board you MUST have to keep your sanity and not have your emotions rule your mind. I highly recommend Andrew for his knowledge, professionalism, and friendship. I seriously recommend him to all good people going through some unsettling times."
S.S., San Carlos, CA, 8/19/2018 (Yelp)


"Andrew and Marc successfully represented me regarding an employment matter. They were always available and flexible in accommodating my schedule. Marc always explained the legal details and was attentive to what I had to say. He worked through my questions helping me understand the case on its merits. He was up on the case law as it pertained to my specific situation and was on top of the deadlines. They worked with me to help manage the costs, as well. Despite the stressful nature of the matter, I enjoyed working with both Marc and Andrew."
C.S., Redwood City, CA, 8/8/2018 (Yelp)


"Andrew has represented me for three years, and my case has recently concluded on satisfactory terms, which would not have been possible without his help. He is flexible on both his schedule and his client's communication style and preferences. He is not only very knowledgeable but also does excellent research when needed and provides clear answers. He is very prompt in replying my emails and returning my calls, and gives useful, actionable answers to my questions. My case is somewhat unusual and I appreciate that he didn't handle my case with a cookie cutter like a certain lawyer I hired in the past... I hope I'll never be in a situation again where I need a lawyer, but if I do I'll definitely want Andrew by my side!"
B.S., Burlingame, CA, 1/28/2018 (Yelp)


"I just used their legal service to fight against the greedy commercial landlord and their management company. After my 5 year lease expired, the management company tell me they will increase the rent 50% without any consideration of the tenant's position. Andrew and Marc helped me negotiated with the management company. The result is satisfied, I got a more reasonable new contract. Without Andrew and Marc's brilliant knowledge and service, I can't imagine I can fight against the landlord's management company and their lawyer. Andrew and Marc always response to my questions quickly and detailed. They didn't make any unrealistic promise but tell me all the possibilities. I sincerely believe they are not only the best lawyers in their field, but also very honest and sympathetic human being. Thank you very much for your help, Andrew and Marc!"
Q.H., San Jose, CA, 1/2/2018 (Yelp)


"Andrew is not only an astute and extremely efficient practitioner of the law, but he also possesses the ethical and professional etiquette to handle sensitive legal matters. He was the most helpful attorney even prior to the retention of his legal services. Andrew advised me on complicated legal matters that contributed to my divorce and facilitated that dissolution with the utmost integrity. I was able to feel confident and relieved that I had such excellent consult with a person of high intellect, attention to detail, and whom I could trust. I would highly recommend Andrew's expertise to anyone who is looking for the highest quality of legal service with discretion, compassion, and advocacy. I knew that I was in good hands, and that Andrew's counsel was outstanding. He went above and beyond to make my divorce as painless as possible. I remain extremely grateful to have such a well-rounded and exceptional attorney."
A.M., Eugene, OR, 3/17/2017 (Yelp)


"Andrew helped me and my husband get out from under a bad living situation with an uncaring corporate landlord (a billion-dollar real estate investment trust!), and we are very pleased with the outcome. He explained the whole process of how our lawsuit would work, kept us up to date as things progressed, met every deadline, and was always punctual. On top of that, his filings and arguments really show how much he cares about the quality of his work and the success of his clients. This was our first lawsuit, and as 'the little guys,' it was very reassuring to have someone like Andrew as our champion."
K.M., Littleton, CO, 2/27/2017 (Yelp)
---
© 2020 Andrew G. Watters
Last updated: September 08, 2020 06:34:15